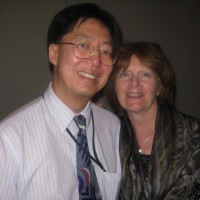 Pastor Tim
Lead Pastor
Rev. Tim Wai is currently the lead pastor of SimplyChurch – a church plant of the AGC (Associated Gospel Churches of Canada) on the campus of the University of Waterloo.
Having spent over 20 years of ministry in the KW area, PT (as he is affectionately known) has a deep burden to reach those who venture through the KW area, to root them in Biblical knowledge and theology, and to allow them to discover and refine their spiritual gifts.
He has a wide and diverse interest in many areas and is often found in non-traditional pastoral roles and functions.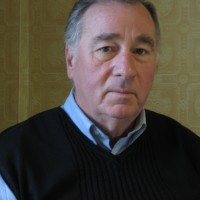 Pastor Lew
Advising Pastor
Dr. Lew Worrad serves as an advising pastor to SimplyChurch and preaches occasionally in the pulpit of the church.
He is a career pastor who ministered at Philpott Memorial Church in Hamilton (Associated Gospel Churches) and helped to establish one of the first churches in Moscow after the fall of Communism. He also helped develop the Central Asia Leadership Training Centre in Kazakhstan. He continues to serve as a church consultant and lecturer in Eastern Europe, Asia and Egypt. Lew and his wife Marguerite have two married sons, and live in Ingersoll, Ontario.